Back to Events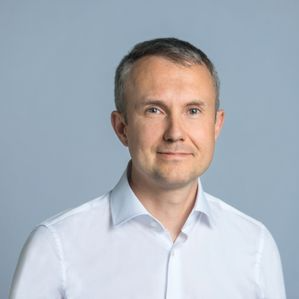 Name: Mr. Alexander Tkachenko
Designation: Founder and CEO of VNX & Managing Partner at 2be.lu
Company: 2be.lu
Alexander is a serial entrepreneur, business angel and member of the E100 - LBS business angel network. He is also co-chair of the VC club at the Luxembourg Private Equity and Venture Capital Association (LPEA) and Executive Council member at Digital Banking and Fintech Cluster in Luxembourg Banking Association (ABBL).
In 2014, Alexander founded 2be.lu, a Luxembourg-based venture capital fund that invests in the most promising early-stage sharing economy, artificial intelligence and blockchain technologies. Today 2be.lu has a portfolio of more than half a dozen technology start-ups that are changing traditional markets and business models.

In 2018, Alexander founded VNX (www.vnx.io), a blockchain-based digital asset investment platform that tokenizes traditional assets and provides investors with access to a new class of digital assets. In 2020, VNX successfully completed Europe's first blockchain-based venture capital deal and helped raise €1.1 million for South Korean fintech company Streami.

Later in 2022 VNX also became the first European regulated platform for investment into tokenized precious metals and launched its new product a tokenized gold - VNX Gold. Each VNX Gold token represents ownership of one gram of LBMA-certified physical gold and offers investors all the advantages of physical gold merged with the flexibility of a crypto asset.

Alexander is a member of E100 - LBS angel investor network and has an MBA from London Business School and Columbia University.